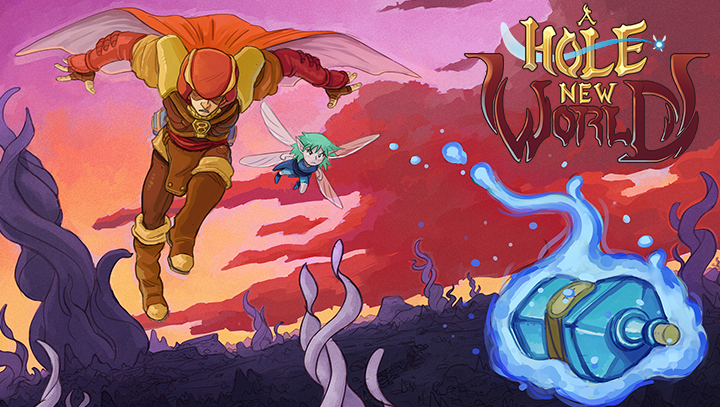 ---
Videos
Launch Trailer YouTube
Announcement Trailer YouTube
CRT Trailer YouTube
Development Diary YouTube
Switch Announcement Trailer YouTube
---
Images
download all screenshots & photos as .zip (268MB)
---
Logo & Icon
download logo files as .zip (7MB)
---
Awards & Recognition
"Spanish Academy of Interactive Arts and Sciences Awards" "Best PC Game" and "Best Technology" Finalist. A Hole New World, 2017
"SAGA Awards" Finalist. A Hole New World, 2017
"Three Headed Monkey Awards" Finalist. A Hole New World, 2017
"50th place (out of 1000) in Ludum Dare 30." A Hole New World, 2014
---
---
Selected Articles
"A Hole New World promises to bring nostalgic NES back into the hands of young and old players alike"
- Rafiq Mandal, IndieGameMag.com
"A Hole New World looks like it will have players twisting in their seats"
- Joel Couture, IndieGames.com
---
Additional Links
ESRB:
TEEN: Blood, Fantasy Violence, Partial Nudity esrb.org.
---
About Mad Gear Games
Boilerplate
Just a bunch of mad Go players who one day decided to develop crazy games. Currenty developing A Hole New World.
More information
More information on Mad Gear Games, our logo & relevant media are available here.
---
---
presskit() by Rami Ismail (Vlambeer) - also thanks to these fine folks