PS4 Physical Release of A Hole New World at Limited Run
PS4 Physical Release of A Hole New World at Limited Run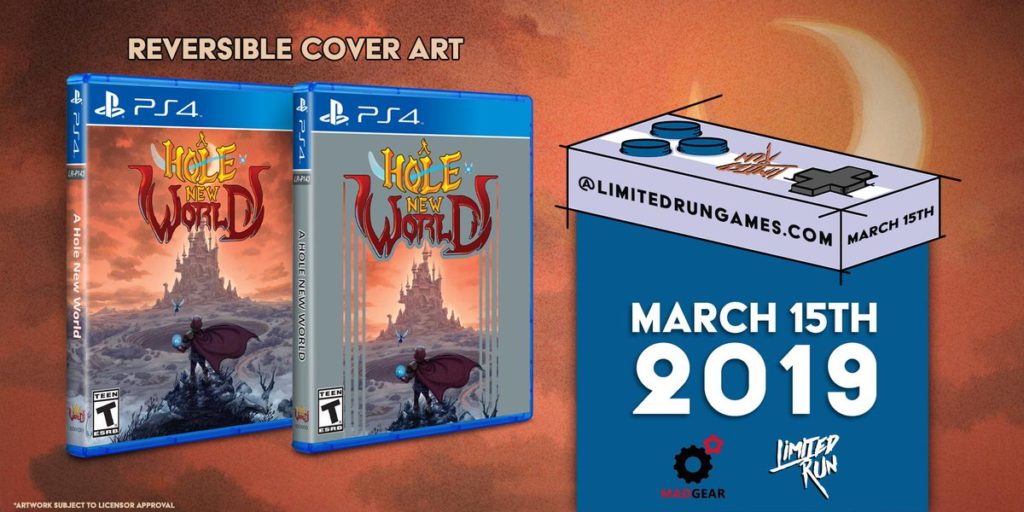 It's our great pleasure to announce the PS4 physical release of A Hole New World thanks to the fine folks at Limited Run!
We've made a brand new reversible cover for the occasion, so you can choose between a more classic look or the "hole" and colorful artwork.
This "Limited Run" will be available next Friday, March 15th at 10am EST!