A Hole New World is a game made for you
A Hole New World is a game made for you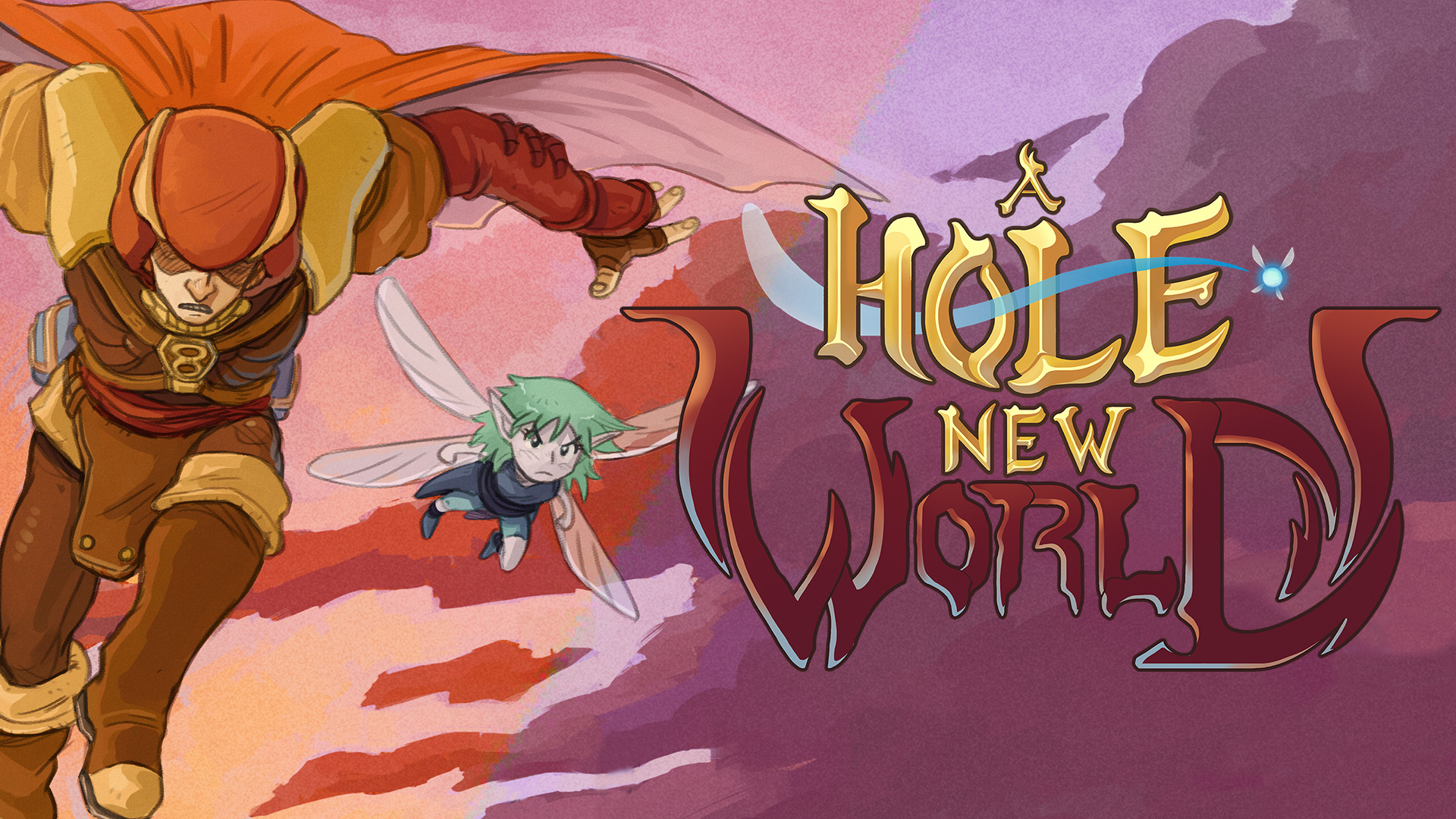 Hi there! I know what you are thinking: "is this game for me?" And we, at Mad Gear Games, think the answer is yes. "Why" you ask? Well, because we made this game for everyone to enjoy! And, if I may, I'll explain how we did it:
At Mad Gear Games we love 2D games like Castlevania, Mega Man or Ghouls 'n Ghosts. We thought it would be great to make a game as fun as those we've played so many times. And we did it! We created a game that was super fun for those who didn't want complex controls nor boring tutorials, just great playability!
We proudly let players test A Hole New World at several gaming events, and then, we found something out. Turns out not all players were so fond of the eighties level of difficulty. And so, we created Fäy, your fairy companion. She made the game much more enjoyable to everyone, saving you from dying, and allowing all players to advance further in the game.
However, for those who demanded more challenge, we made several endings, a super challenging Game+, a Boss Rush (oh boy the boss fights!) and a Challenge mode. Not to mention the achievements! You can be super proud of your skills if you unlock all the achievements! We are convinced that not that many people will be able to accomplish such a remarkable feat, and so, we awarded a collectors A Hole New World NES cartridge to the first 3 to do it and contact Mad Gear Games via Twitter or Facebook.
A Hole New World got funds through a successful Kickstarter campaign where one of the rewards was to become an NPC in the game. This led us to add a component of exploration to the game as well. Thus you can play the game as straight forward as a classic arcade game, or you can also search for all the secret NPCs and items spread through all the stages, making it more appealing for those looking for more puzzles and exploration in their cup of adventure.
As I was saying: a game for all tastes. You like good ol' chiptune music? Good! Sit and enjoy. Maybe it is a bit too much for your ears? No worries. Go to sound settings and switch to Super! We've got you covered.
Players have enjoyed the game in all the latest events we've been and we've worked hard so you, no matter what games you like, enjoy it too. We can't wait to hear your experiences in A Hole New World's new fantastic point of view. What do you say?